We wanted to share the power of love in 2.0 era, where it seems private life doesn't exists anymore.
We got inspired by artist M.I.A. and her song The New International Sound. You can hear "You can kill my privacy, but you can't kill that love in me".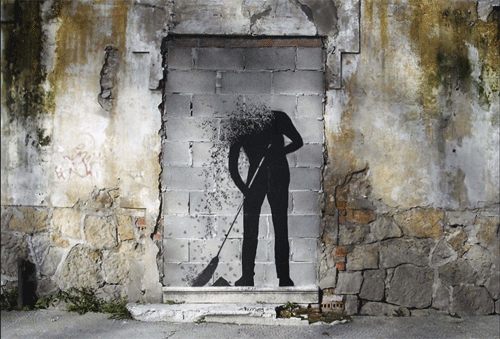 Artist A.L. Crego who transforms street art in artistic gifs.
Story of life by artistic animation